Laumee Fries: Stories and fine art out of beauty and dirt

Sometimes, I imagine us walking on rubble and dust. And when our soles are cut, the dirt mingles with the blood. We stop, sit down, and shape something new out of the mess—playful and rebellious, just using our hands.
Something that reminds us that our tears are in the trees, our blood flows in the river and our heart beats in the earth. We are inseparable.
______
Hi, I'm Laumee and I create textile art, drawings, paintings and stories out of natural and abandoned things.
My art and stories are about healing and transformation, about the dark places that bleed till today, and about the beauty and the tremendous possibilities that grow out of the dirt.
Searching for something to hold on to, her hands only found things too brittle to touch and tiny, tiny lives.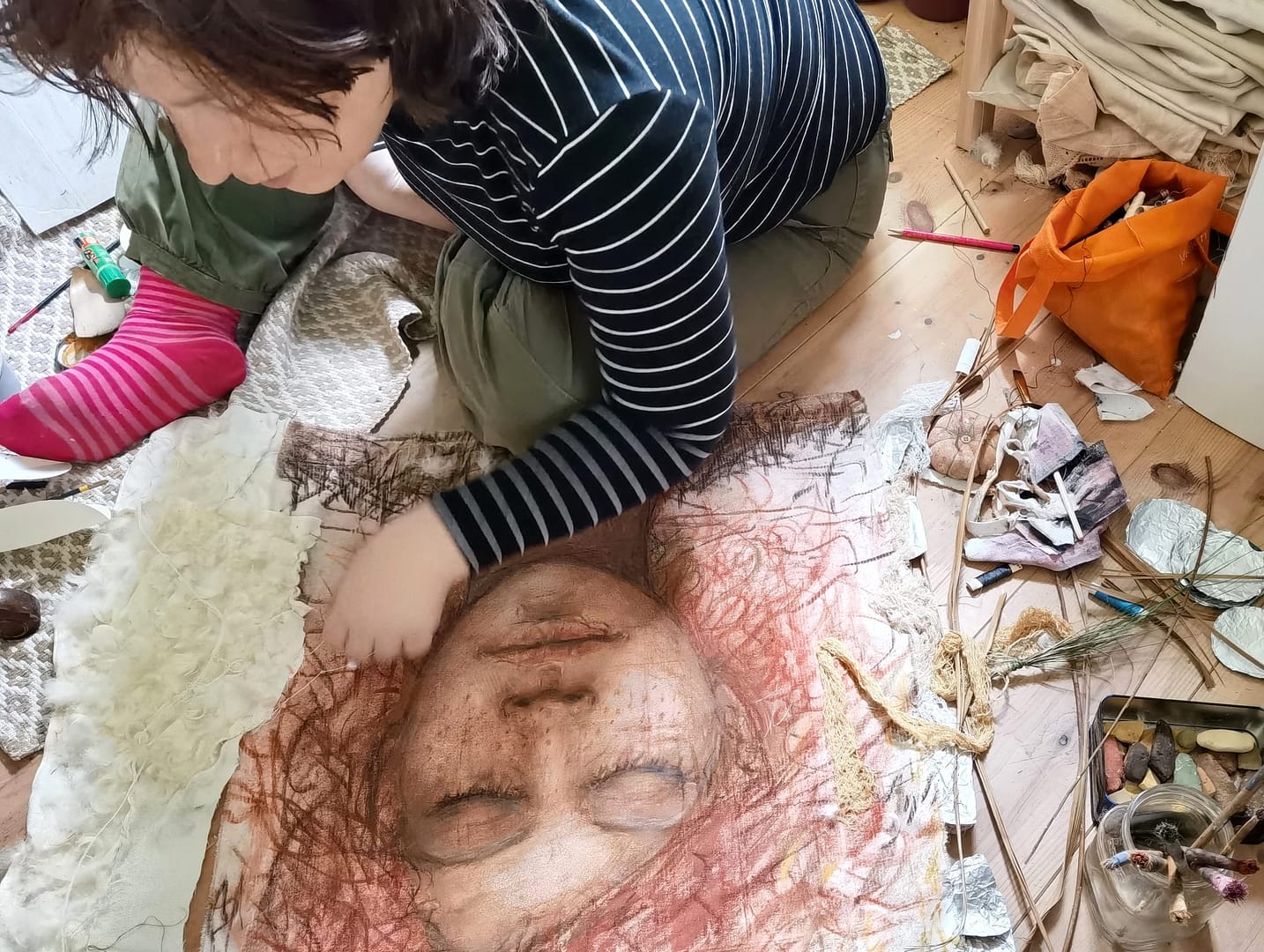 I am always happy to initiate new projects or collaborate with other soulful creatives.